Get all plugins!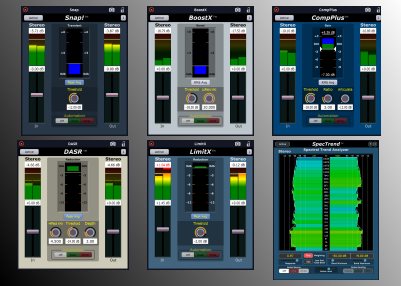 Plugin Video
All plugins are now free!
Download and enjoy!
Get All Plugins - Free! Includes SpecTrend™!
You can get all of our plugins free!
Included in AllPlugins Bundle
64 bit PC and Mac, VST, VST3, AAX, AU
---
Now you can get all of our plugins for free! You will get LimitX™, Snap!™, BoostX™, CompPlus™, DASR™, and SpecTrend™! See the individual product pages for product details. Plugin registration is no longer required. Please click the donate button to support this site, if you can.